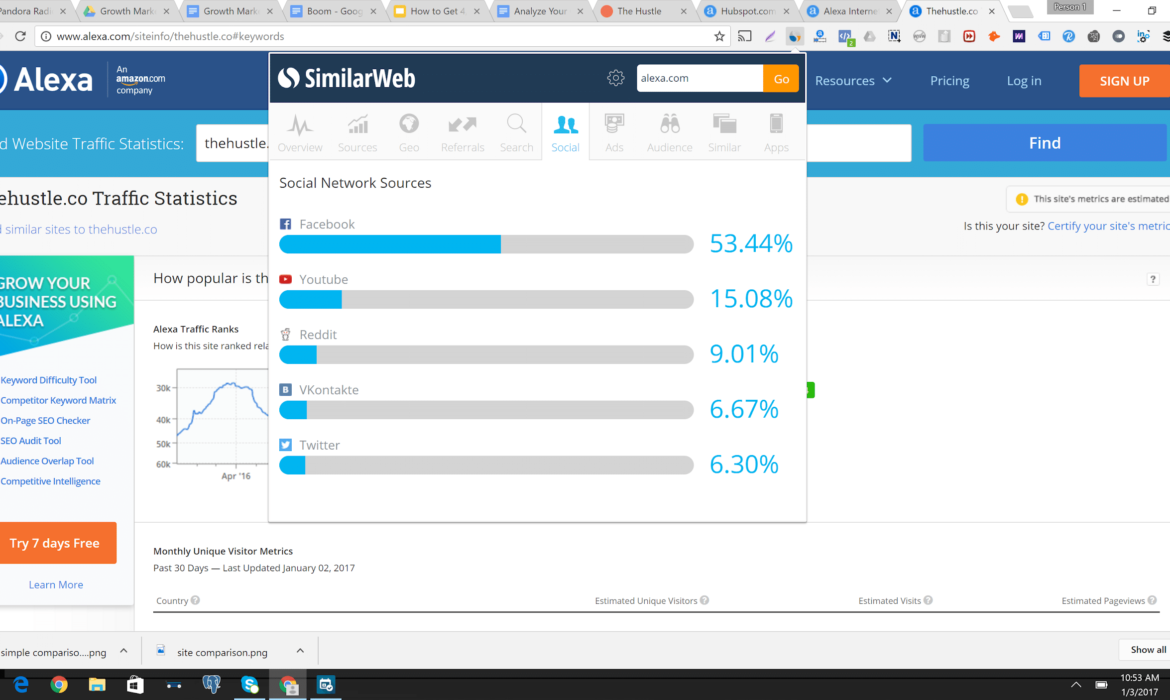 Do you analyze your competitor's traction channels?
If not, you're wasting time figuring out where to get leads.
If all your competitors receive most of their traction from Facebook, then it'd be smart to see how they're marketing on Facebook. Imagine if you knew the one or two social media platforms to focus on. This way you could save yourself many countless hours of testing.