Do you analyze your competitor's traction channels?
If not, you're wasting time figuring out where to get leads.
If all your competitors receive most of their traction from Facebook, then it'd be smart to see how they're marketing on Facebook. Imagine if you knew the one or two social media platforms to focus on. This way you could save yourself many countless hours of testing.
What if you didn't even need to focus on social platforms because you should be focusing on SEO?
With the tools, SimilarWeb and Alexa, all these answers could be yours. The pricing starts at $49/month for Alexa's competitive intelligence tools. With this pricing, you'll understand just how well your competitors match up to you. Let's dive in.
Under Competitive Search, click on Site Comparisons. Here, I compare HubSpot with AutoPilot. I noticed that AutoPilot has an advantage with user interaction because of the high page views, low bounce rate, and higher time on site compared to Hubspot.


From the data, I can see HubSpot does a better job with SEO because they receive a higher percentage of traffic from search. Having significant traffic from search is important because well-ranked content tends to have a long shelf-life.


I can also look at every site linking into HubSpot or Autopilot. This helps me see opportunities for guest posting. Alexa even lets me find out what organic and paid keywords HubSpot optimized for SEO. Moreover, I can see what sites have the most common audience with the one I'm analyzing. This is an excellent feature for scouting partnership opportunities.
One of my favorite features is seeing where people go another site. It says almost half of HubSpot's visitors go to their blog which is not surprising since the site ranks well for SEO. If I worked at AutoPilot, I'd think this is a great sign we should focus more on blog content.


One of the more cutting-edge features I can use is analyzing the demographics of people who view different websites. In the screenshot below, I see most of HubSpot's viewership include those who view the website at work, don't have children, and are Millennials.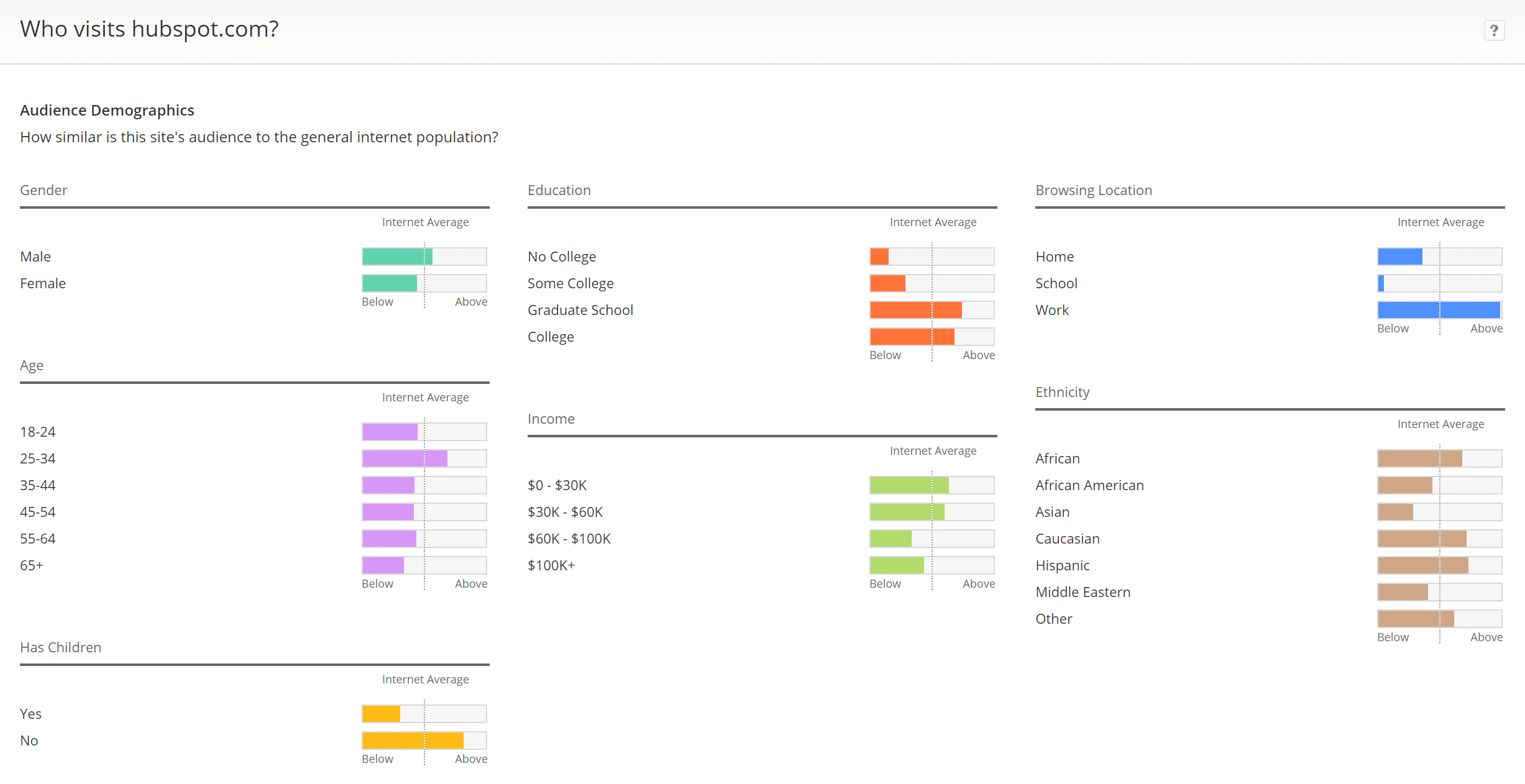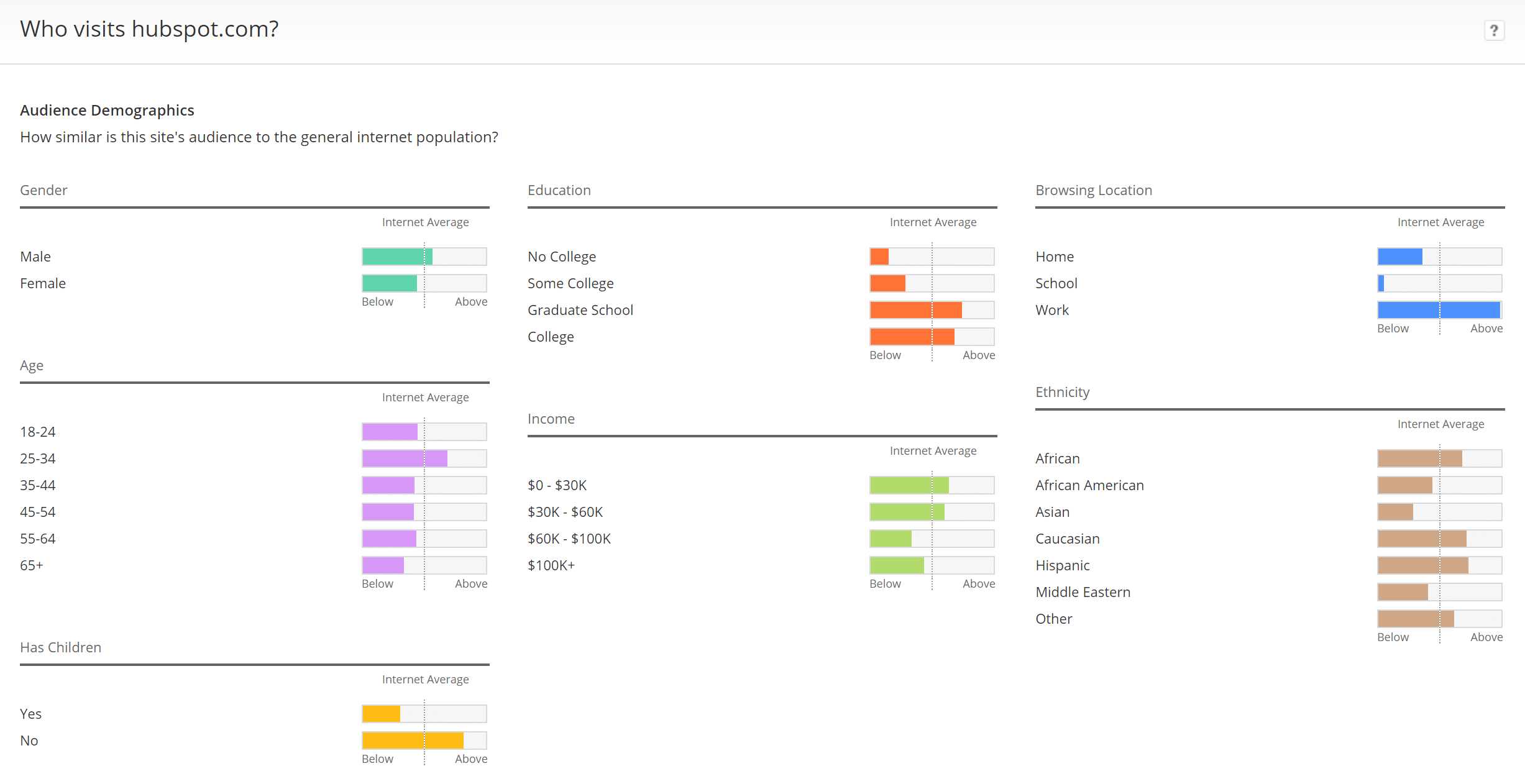 When I'm done using Alexa, I'll dive into SimilarWeb to get a better understanding of what social sites drive traffic to the site I'm analyzing. For HubSpot, I noticed they receive a significant amount of traffic from Facebook. I presume it's from their blog content getting shared.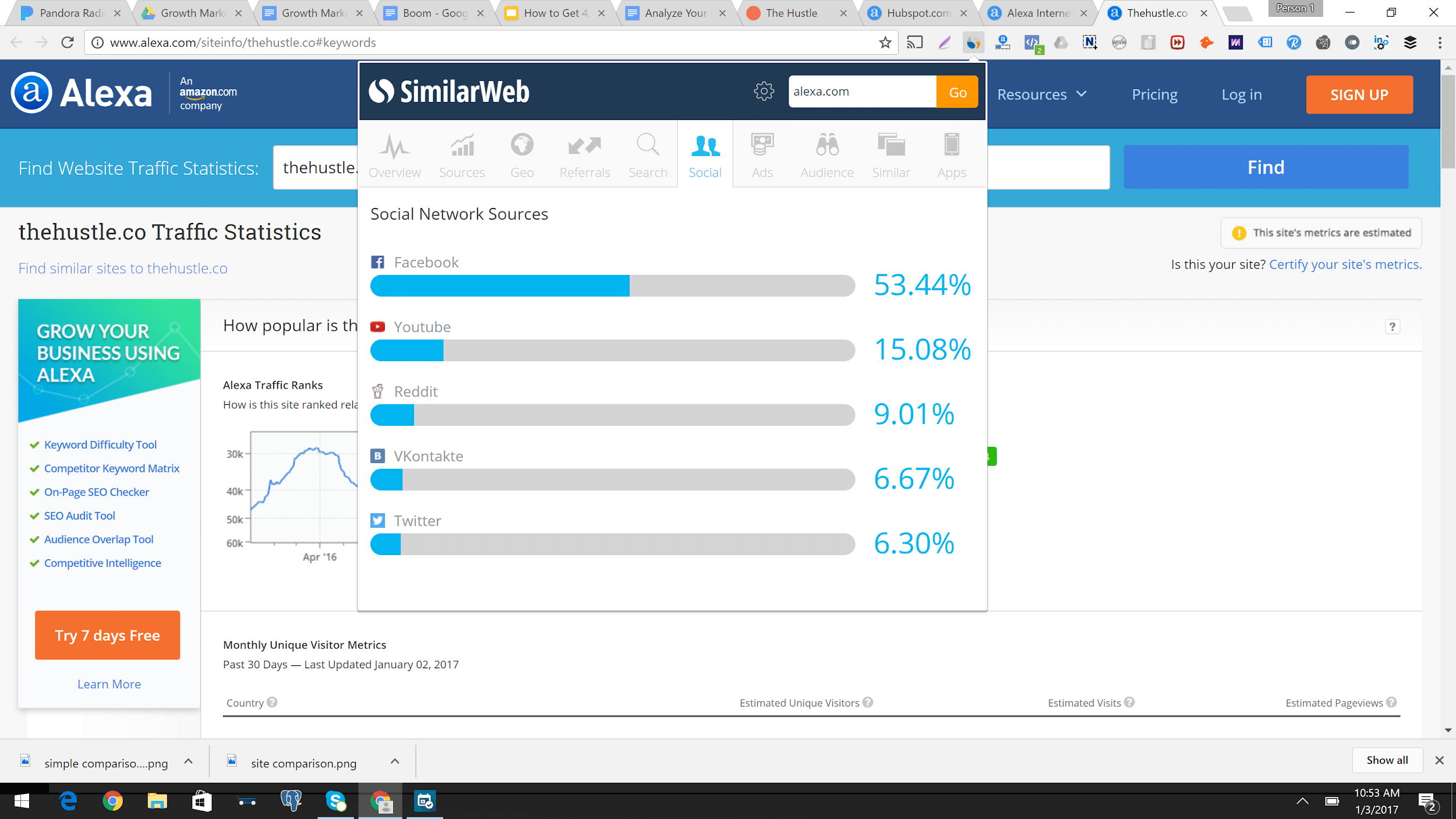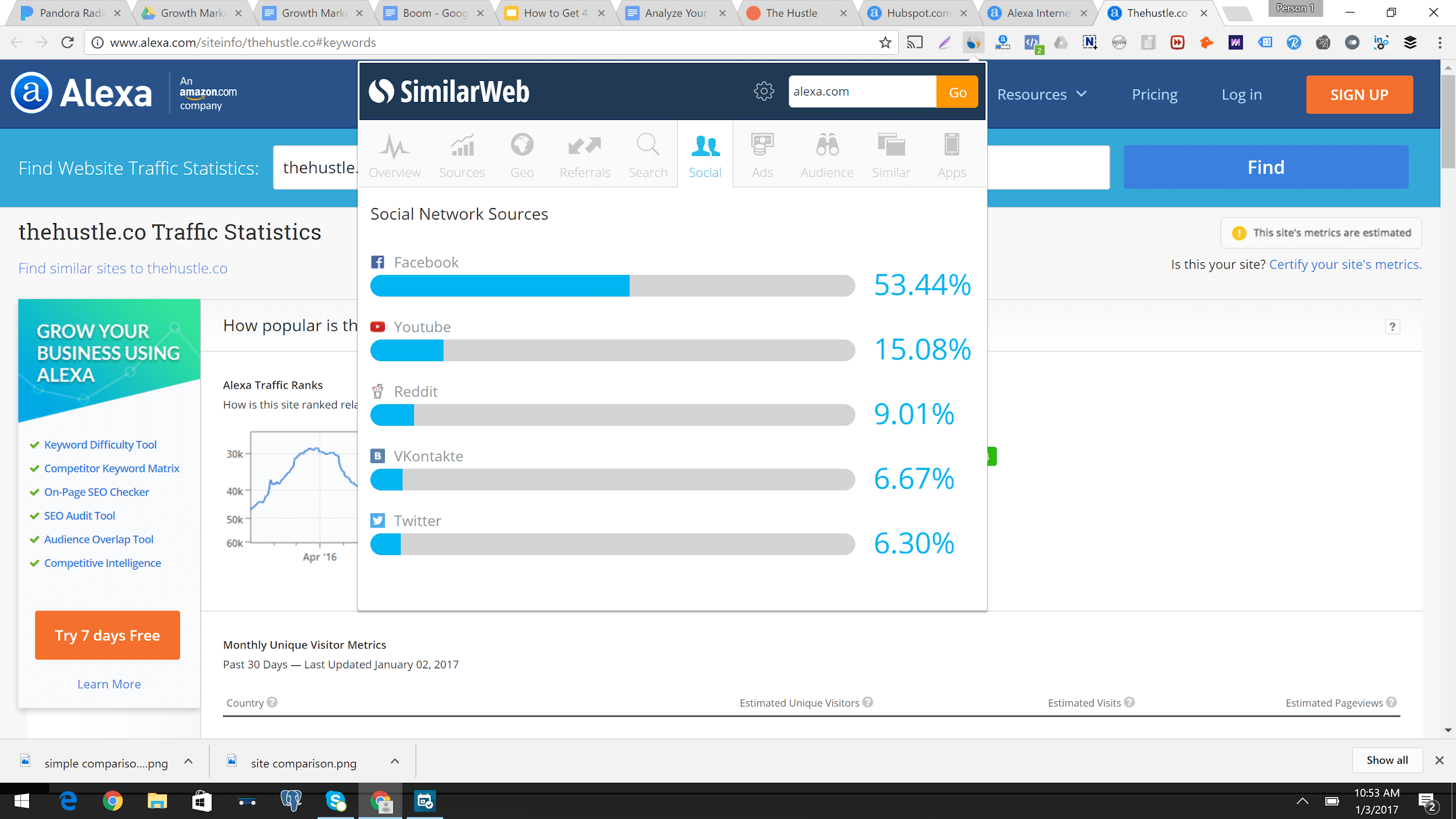 Using these tools, I now have a strong understanding of my competitors. From here, it's time to copy their tactics and strategies, then improve on them.
By analyzing where your competitor's traction comes from, you can reverse engineer their success for yours. This is one of the best ways to skip over many of the early mistakes a company makes. Rather than running tests on many different platforms, you may find out you only need one. Now that's a great feeling!